Our History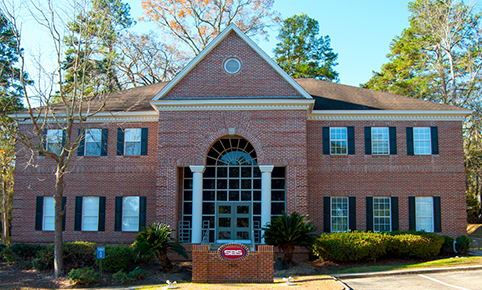 TRUST ISN'T THE ONLY THING WE BUILD WELL.
In 1997, Ralph Alspach and Todd Kelley met while working for Trinity, a large shell contractor based out of South Florida. Todd began as an estimator and was quickly made the operations manager in charge of all estimating and administrative duties for the Florida Panhandle. Ralph started as a superintendent in South Florida, and he worked his way up to become the regional manager of the Panhandle. The experience of working together on many projects, with Todd in the office and Ralph in the field, gave them the confidence to pursue their goal of having their own shell construction business. Their original plan was to start a company with Todd and Ralph as co-owners and two field supervisors, but Trinity's owner was looking to downsize and offered some of the ongoing projects to the new company. SOVRAN Building Systems was incorporated in August of 2005 and started with the majority of the qualified field and office staff that had been hired and trained over the previous four years, which was a benefit to the new company that will always be appreciated.
In 2006, SOVRAN decided to diversify. They began building production home shells in the Florida Panhandle, student housing in Gainesville, light commercial work in Tallahassee such as office buildings and childcare facilities, as well as a large single family HUD project in Blakely, Georgia. In 2008, SOVRAN diversified again and took on several privatized military housing projects at Camp Lejeune, Cherry Point, and New River in North Carolina. As the privatized military housing projects were completed in 2011, SOVRAN refocused their efforts on the growing Florida Panhandle markets.
In the beginning of 2016, Todd Kelley made the decision to step down to be able to pursue other life goals, but not before ensuring that SOVRAN's administration team would be in good hands by promoting Katie Waller to the executive team and welcoming her as the newest partner.
SOVRAN is currently working with a diverse group of long term local customers as well as many customers that are in the Panhandle area for a specific project. Our goal is to provide our customers with a quality service, and our supervisors and management strive to make the whole process run as smoothly as possible by providing our expertise and local resources. We are proud of our team and look forward to many more years of success.
SOVRAN continues to on focus providing the same high quality services for multifamily, single family, and light commercial construction upon which their reputation was built.
Contact
Recent Clients
D.R. Horton Homes
Emerald Homes
Parrish Group
Childers Construction Co.
The Deeb Companies
Cole Custom Homes
Ajax Building Corporation
Sandana Construction, Inc.
Randy Wise Homes, Inc.
Holiday Builders
Domicile Luxury Homes
Arthur Rutenberg Homes
Better Built
Hartsfield Construction
Royal American Construction
Southland Contracting